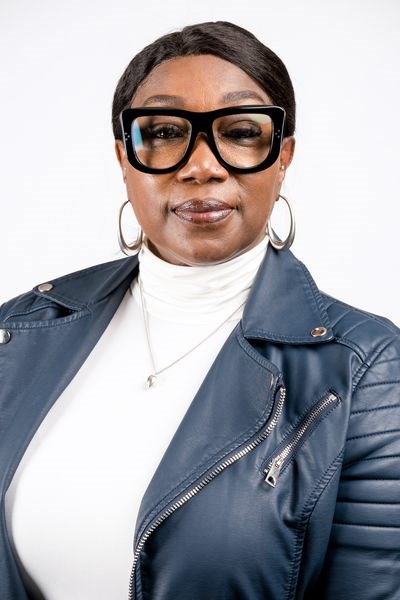 Robin D. Carter, originally a native of Bronx, New York relocated to Baltimore, Maryland in 1997.
Currently Ms. Carter is the General Manager for Reviera Enterprises, Inc. (REI Drayco). A Minority owned and operated firm in Baltimore Maryland. She is also the Managing Director/Owner of The Donne Group LLC, a Minority Woman-Owned Construction Management company in Baltimore City established in October 2009. The Donne Group is a member of the Maryland Minority Contractors Association and has managed Construction and Professional Services contracts in Maryland, New Jersey, Connecticut, and New Orleans specializing in demolition and construction services.
Ms. Carter is also the former talk show host of "Real Talk with the Donne Group" which promoted minority and women owned businesses in New Orleans, Louisiana.
Before starting The Donne Group LLC in 2009, Ms. Carter was instrumental with a team of experts to write the National Demolition Protocol for Urban Communities during her tenure as the Director of Real Estate and Operations at East Baltimore Development Incorporated (EBDI) from November 2003 to January 2010. While at EBDI, she managed one of the largest community demolition contracts in the City of Baltimore estimating $18 mil, implemented the Internship and Summer Youth Employment Programs at EBDI (initially working with students from Dunbar High School, The YO Center and Morgan State University both undergrad and grad students), she was also the East Baltimore Police District liaison for EBDI, and she supported and registered local and minority businesses like Wright Construction and Glenn Cooper Construction, just to mention a few.
Ms. Carter was appointed to the Housing Authority of Baltimore City (HABC) Board of Commissioners in October 2008 and currently holds a seat as the Chairwomen of the Board, and is a member of the Resident Services, Inc. Rising Stars Scholarship Selection Committee. Ms. Carter is passionate about women and children as she donates of her time and talents with the "Safe House", a non-profit organization for Women in Substance Abuse Recovery.
Ms. Carter served 8 years in the United States Army, 3 years as a Correctional Officer for the Department of Corrections of Connecticut, and was a part of the Data Surveillance Team at Verizon.
Ms. Carter studied at the University of Maryland Abrams Complex, in Frankfurt, Germany and University of Kansas majoring in Political Science.