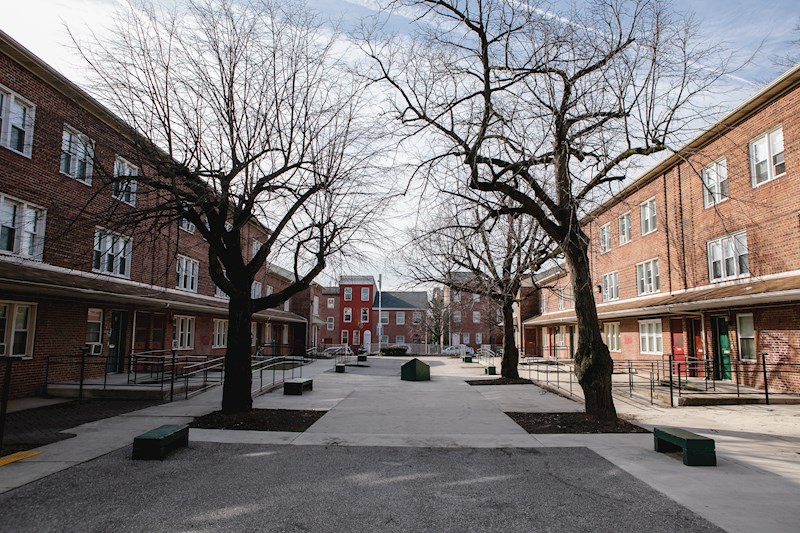 Meet the Development Team for The Poe Transformation Plan!
The HABC Board of Commissioners have approved the selection of The Michaels Organization and Greater Baltimore AHC to develop a financially feasible housing plan for the Poe Homes public housing property. A housing plan is required to be included in the Transformation Plan that HABC is preparing with the residents of Poe Homes and other stakeholders of the greater Poppleton and Hollins community. The Transformation Plan is a deliverable that is due to HUD in September 2020.
Read More
---
1937
The Housing Authority of Baltimore City (HABC) was established in 1937 to provide federally-funded public housing programs and related services for Baltimore's low-income residents.
6,999
HABC is one of the largest public housing authorities in the country. Currently, owns 6,999 public housing units in 13 sites and various scattered sites and has more than 700 employees.
19,000
HABC serves over 19,000 households through its Public Housing and Housing Choice Voucher programs.
---
HABC is committed to affirmatively further fair housing by promoting non-discrimination, fair and equal housing opportunities and fair housing choice and to fostering inclusive communities. HABC implements its programs in a manner that is consistent with the fair housing laws, including but not limited to the Fair Housing Act and the Maryland and Baltimore City laws, which prohibit discrimination in housing or services directly or indirectly on the basis of race, color, religion, sex, national origin, age, familial status, disability, marital status, sexual orientation, gender identity, age and ancestry.