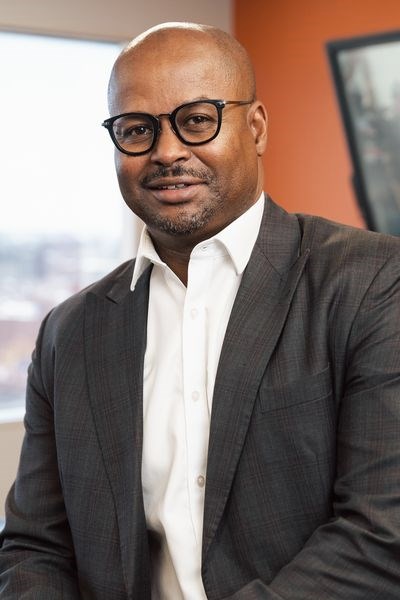 Michael Moore
Executive Vice President & Chief Administrative Officer
Mr. Moore recently joined HABC in October 2018. He has more than 24 years of public and affordable housing finance and management experience. Among the day-to-day operations at HABC, he manages the following departments: Planning and Development, Information Technology, Human Resources, Planning and Analysis, and the Housing Choice Voucher Program. He leads all development, technology, administrative and reporting activities of the above areas and responsible for managing the implementation of a $30M Choice Neighborhood Grant.

Prior to joining HABC, Mr. Moore spent approximately 7 years working as Chief Financial Officer for the Housing Authority of the City of Newark, New Jersey, the eleventh largest public housing authority in the nation; there he took the agencies financial scores from troubled to standard performer, he also generated over $15M in non-federal revenues through a variety of revenue initiatives, and facilitated the closing of several bond financing transactions related to the capital fund, mixed finance and project based conversions. He managed fiscal responsibilities for over 5,500 Housing Choice Vouchers households that make payments to more than 2,400 property owners in the City of Newark, and approximately 7,500 family and senior designated public housing units. During his tenure the Finance department received the Certificate of Achievement Award for Excellence in Financial Reporting from the Government finance Officers Association (GFOA) for the past four years (FY2013-FY2016).

Mr. Moore also served as Vice President/Budget Director for the Chicago Housing Authority, a MTW Agency and the third largest housing authority in the nation and held multiple positions over a 17 year career. He was responsible for managing a combined $1.0B operating and capital budget annually. He was instrumental in the agency receiving the Distinguished Budget Presentation Award for nine consecutive years. He also managed the fiscal responsibilities of 35,000 Housing Choice Voucher households that made payments to more than 16,000 property owners in the City of Chicago, and approximately 17,800 family and senior designated public housing units – a number that grew as CHA continued its plan to revitalize and redevelop 25,000 units of public housing.

Mr. Moore is certified in Public Housing Management and Housing Development Finance. He received a B.A. degree in Accounting from Clark-Atlanta University in Atlanta, GA.