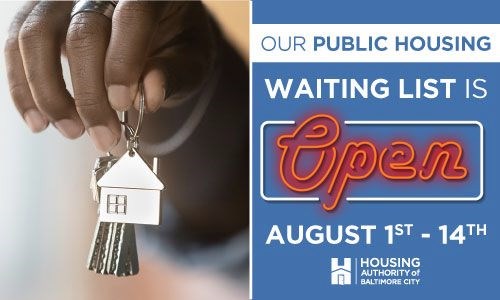 WAITING LIST 2023
HABC Public Housing Waiting List

has closed.
The application submission period for the waiting list is now closed.
---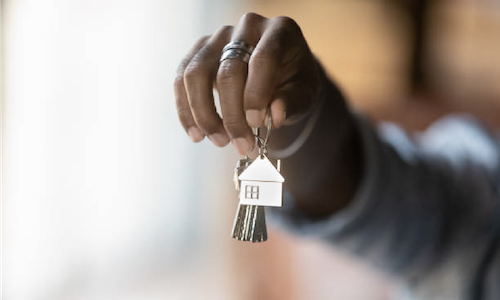 Outcome of Waiting List Opening Press Release
In opening the waiting list, HABC indicated that it would randomly select 13,000 applicants from all applications received for placement on the waiting list. At the close of the two-week application period, a total of 29,812 applications were received. 
Read the Press Release
---
Wait List Frequency Asked Questions
1. Who is eligible to apply to be on the Public Housing Waiting List?

The income limits are changed periodically by HUD and therefore may be different by the time the applicant is invited to HABC for an eligibility determination. To qualify, your family's annual gross income must be in line with the income limits below, by family size and based on HABC's income targeting requirements.

2. How to get on the Public Housing Waiting List?

To get on the Waiting List, you must submit a preliminary application. Preliminary applications for HABC's Low-Income Public Housing program will ONLY be accepted through this site from Aug. 1 through Aug. 14. 

If you don't have an email address, there are several options for a free email account, including Gmail, Yahoo, and Outlook.  Follow the instructions on the on the email carrier's website to set up your email account.

3. What information is needed to complete a Low-Income Public Housing preliminary application?

Applicants should have their name, phone number, email, social security number, date of birth, current mailing address.  Household members will need a social security number, date of birth and the source of income for the household members listed, if applicable. HABC will only accept one preliminary application per household.

4. Someone you know needs assistance to apply but doesn't have Internet access.

A call center representative will be available to assist potential applicants starting Aug. 1, 2023 at the following numbers:

1)         1-888-301-3591;

In addition, the following sites are open to the public to use their computers and will provide volunteer assistance to complete online applications.

Beans and Bread
402 South Bond Street
Baltimore, MD 21231
410-732-1832
Franciscan Center
101 West 23rd Street
Baltimore, MD 21218
410-467-5340
Healthcare Access Maryland
1 N. Charles Street Suite 900
Baltimore, MD 21201
410-649-0521
Health Care for the Homeless
421 Fallsway
Baltimore, MD 21202
410-837-5533

My Sister's Place
17 West Franklin Street
Baltimore, MD 21201
667-600-3700
Our Daily Bread
725 Fallsway
Baltimore, MD 21202
667-600-3400
Paul's Place
1118 Ward Street
Baltimore, MD 21230
410-625-0775

Vincent de Paul of Baltimore (Formerly St. Ambrose)
3445 Park Heights Avenue
Baltimore, MD 21215
410-225-0870


5. What happens after preliminary application is submitted?

13,000 applicants will be placed on the waiting list according to a computerized random sort of applications received between August 1, 2023 and August 14, 2023. Your pre-application must be complete in order to be considered in the lottery. As housing units become available, those next on the waiting lists will be contacted to complete a full eligibility application.

HABC will send all applicants an email to let them know if they were or were not selected in the lottery for placement on the waiting list.